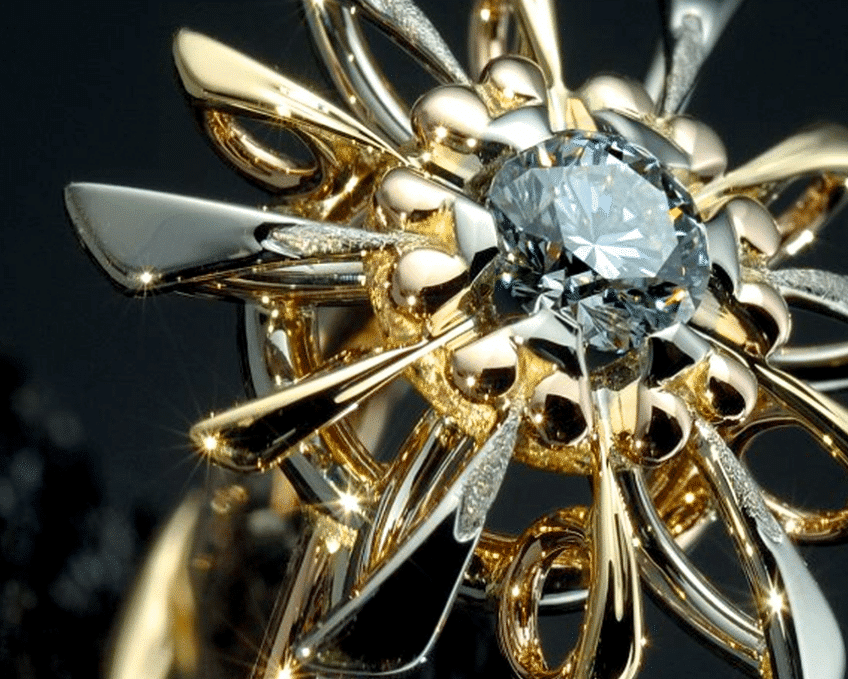 Dans les créations PIERRE d'ALEXIS, il y a quelque chose de "L'Œuvre au Noir" de Marguerite Yourcenar. La symbolique des matières, formes, couleurs et le savoir-faire empirique apportent une dimension ésotérique aux bijoux.
Grégoire Maret, shows his constant artistic approach, through the collection of his creations which he started more than 20 years ago.
Les trésors fabuleux des civilisations anciennes l'ont toujours fasciné par leur richesse artistique. Dès ses débuts, il a cherché à revisiter et à réinterpréter les techniques et les symboles antiques. Après l'art tribal, égyptien, viking, il s'est penché sur ses propres origines. C'est ainsi qu'il a découvert l'impressionnante richesse culturelle de l'art celte dont l'imaginaire a inspiré les premières pièces de sa collection de bijoux uniques et numérotés.
The motivation of his designs are based on the three aspects: His passion for gemstones, his interest in the base materials' secrets and the triskelion. (solar symbol with three interlocking spirals represented in his collection as a tricoloured braid)
La réalisation de "la Fleur cosmique", où la tresse 3 ors représente une dynamique végétale à l'ésotérisme sous-jacent, est une pièce majeure représentative de l'évolution de ses recherches et de son style original.